Free December Calendar and Wallpaper Download
The last calendar for 2018! I know it's cliche to say this, but I really can't believe that the year is almost over.
This month's design is all about the snow. Living in southern California, I don't get to see or experience a lot of snow but I sure am fascinated by it. I love seeing pictures and movie scenes of snowflakes trickling down from the sky, creating a white and blue blanket over the town. It always looks like it's soft....
Anyways, I hope that this month's calendar adds a little magic to your screen :)
The calendar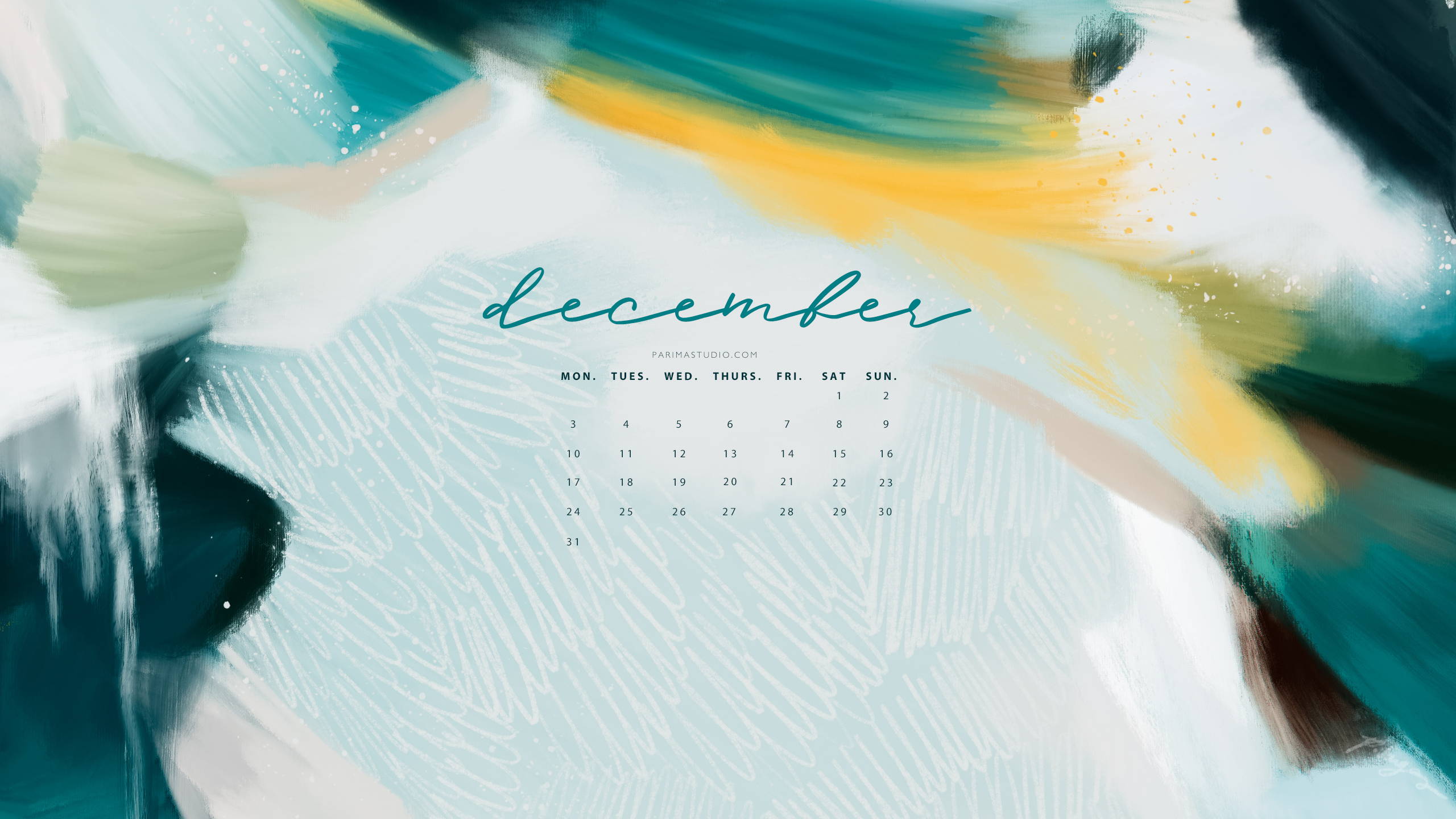 The desktop Wallpaper