About the Artist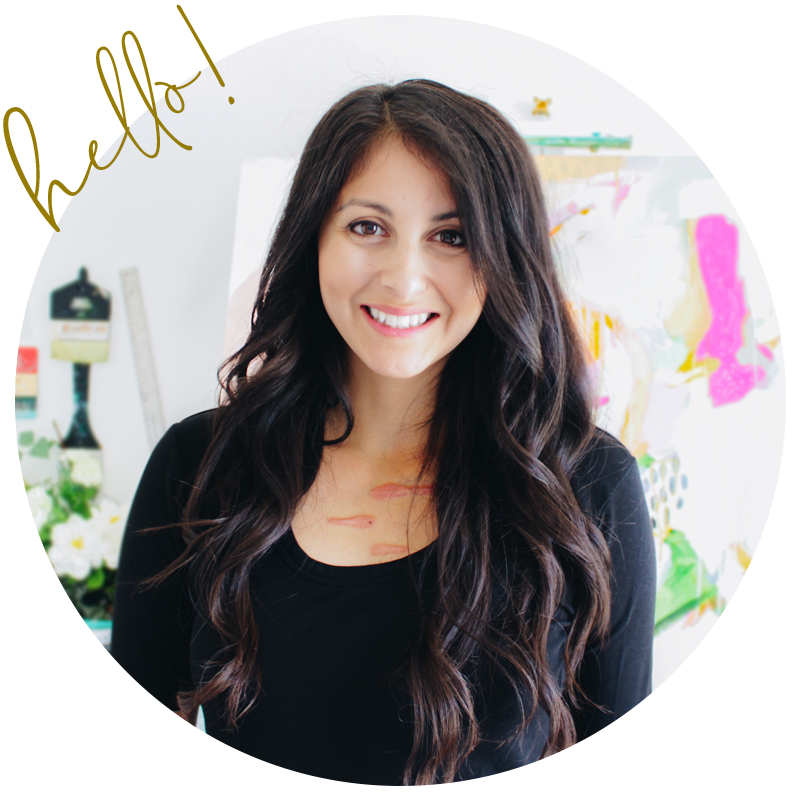 Patricia Vargas
artist + Educator
I'm an abstract painter, and my favorite form of painting is digitally.
Painting feels like a native language to me...
Growing up we didn't have a whole lot. We lived a fairly simple life and our focus was always on family first. Growing up in that environment really taught me a lot about the power of love, imagination and gratitude.
Those are the themes that I use to fuel my creativity and continually splash onto my paintings.
I always joke that I'm trilingual because communicating visually feels like a native language to me, even more so than English or Spanish. Most especially with abstract art.
I feel like I can say so much with a combination of organic shapes, colors, and layers that seem unfold right before your eyes. I read it like a story. Each shape is a character and each line and drip is the timeline that connects the whole piece together.
What's even more fascinating to me is that the story it tells is utterly unique to each viewer.
Ten people can be looking at the same piece but the meaning behind it is going to be vastly different for each person. I always love hearing about what draws people to one of my pieces. Some say that it reminds them of a loved one, others say that it adds a spot of bliss in their homes.
I know it's gonna sound super cheesy, but my goal with my art is to spread happiness. Just pure unfiltered joy and happiness.
I hope that each time you pass it by it stops you for a moment, fills you with it's vibrant energy, and reminds you that today is gonna be a good day.
Around the same time I started learning how to paint with acrylics, I found another equally fascinating hobby- creating things digitally. At 13 years old I thought myself Photoshop and became obsessed with manipulating and creating images digitally.
Later in life I discovered that you could actually paint digitally through various dedicated programs, and to me that sounded like the perfect harmony of my two loves.
Over the years I have developed my own digital painting practice that has lead to the work you see on this website today. About 98% of the prints you see in the shop were painted digitally with the exception of Adira, Felicity, Brynn, and Color Series No.2.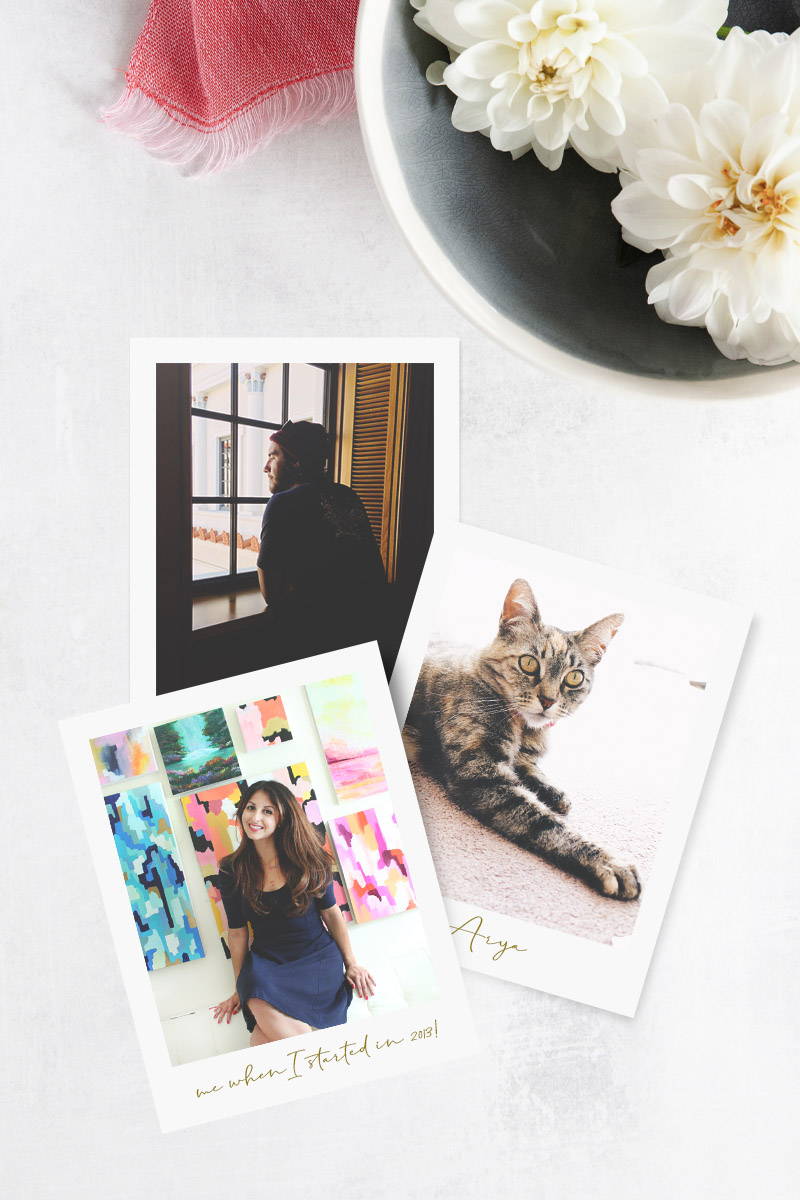 My mom is a real-life Wonder Woman I have so much respect and appreciation for her. I also have her to thank for inspiring my beginnings in art. She's an artist too, she might not call herself that, but she is. She paints beautiful landscapes and is incredible at drawing.
Naturally, growing up, I wanted to be like her and asked if she could take me to the store to buy me my first art supplies.
She got me a simple acrylic Sirius paint set and some inexpensive canvas boards to practice on. As soon as I got home, I uncapped all of the paint tubes and started painting my first masterpiece. It had a plain butter yellow background with several red flowers that only had 4 petals each, all of the flowers were interconnected with a green vine and leaves. My parents humored me and encouraged me to keep going :).
That was enough motivation for me to spend the next 20 years continuing to paint, study, and grow as an artist.
I eventually made my way into the art program at the University California of Santa Barbara, where I learned that my real talent laid in abstract art.
I eventually graduated with a degree in art and began working as a web and graphic designer.
But life has a funny way of redirecting our paths. After four years of doing design work for private clients, it no longer fulfilled my creatively needs as it once did.
In 2012 I returned to my art and decided that this was a good a time as any to pursue my life long passion.
I officially opened Parima Studio on January 22, 2013. It's been a crazy ride right from the start, and one that I wouldn't trade for the world.
Since then, my artwork has been collected by interior designers, luxury hotels, and homeowners all around the world.
My work has been seen in both online and printed publications such as Better Homes & Gardens, Domino Magazine, HGTV Magazine, Design*Sponge, and Apartment Therapy, to name a few. My work has also been sold at Anthropologie, West Elm, and Pottery Barn.
More recently, my art has appeared commercials, network tv, and the silver screen for Samsung, The Code, and Vox Lux.
WORDS I LIVE BY
"When you love and laugh abundantly you live a beautiful life"® 
-Patricia Vargas
Join me virtually in my studio where I share with you my process, art buying guides & tips, plus you'll get cool perks like, exclusive access to my artworks before they are released to the public.