ORC 2016 Restyle It Wright
Posted on November 10 2016
I had the privilege to sponsor ORC linking participant Colette of Style It Wright in this year's season.
If you are not familiar with the challenge it is hosted by Linda from Calling it Home. Every challenge has 20 official design participants, and other design enthusiast are welcome to join as linking participants. Their goal is to complete transform one room in their home in a six week time period. The transformations that come out of this challange are incredible. Catch up on past challenge reveals here.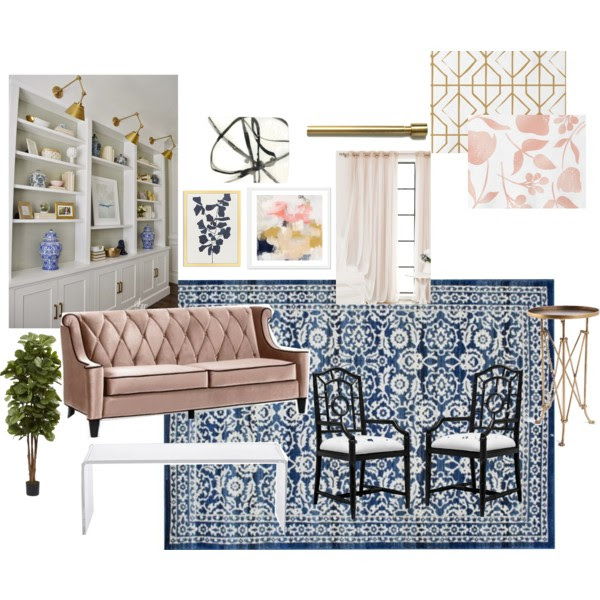 For her cozy living room she chose the Emmi print in our gold matted frame. The soft pinks and deep blues in the print coordinate perfectly with the rest of her design.
On a side note, can we take a moment to admire those beautiful built in bookcases that her and her hubby DIY-ed?! Seriously gorgeous.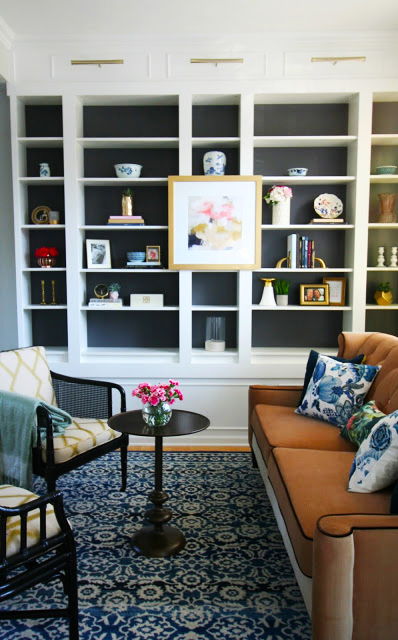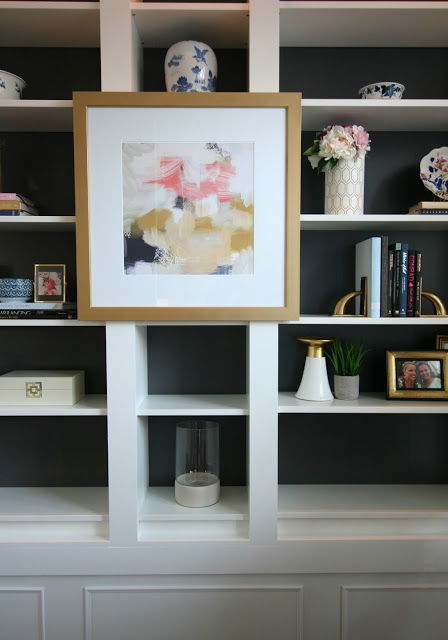 A beautiful job. Can't wait to see what she does next!
See her full reveal here.