Gallery Wall No.2 Featuring Evangeline Art Print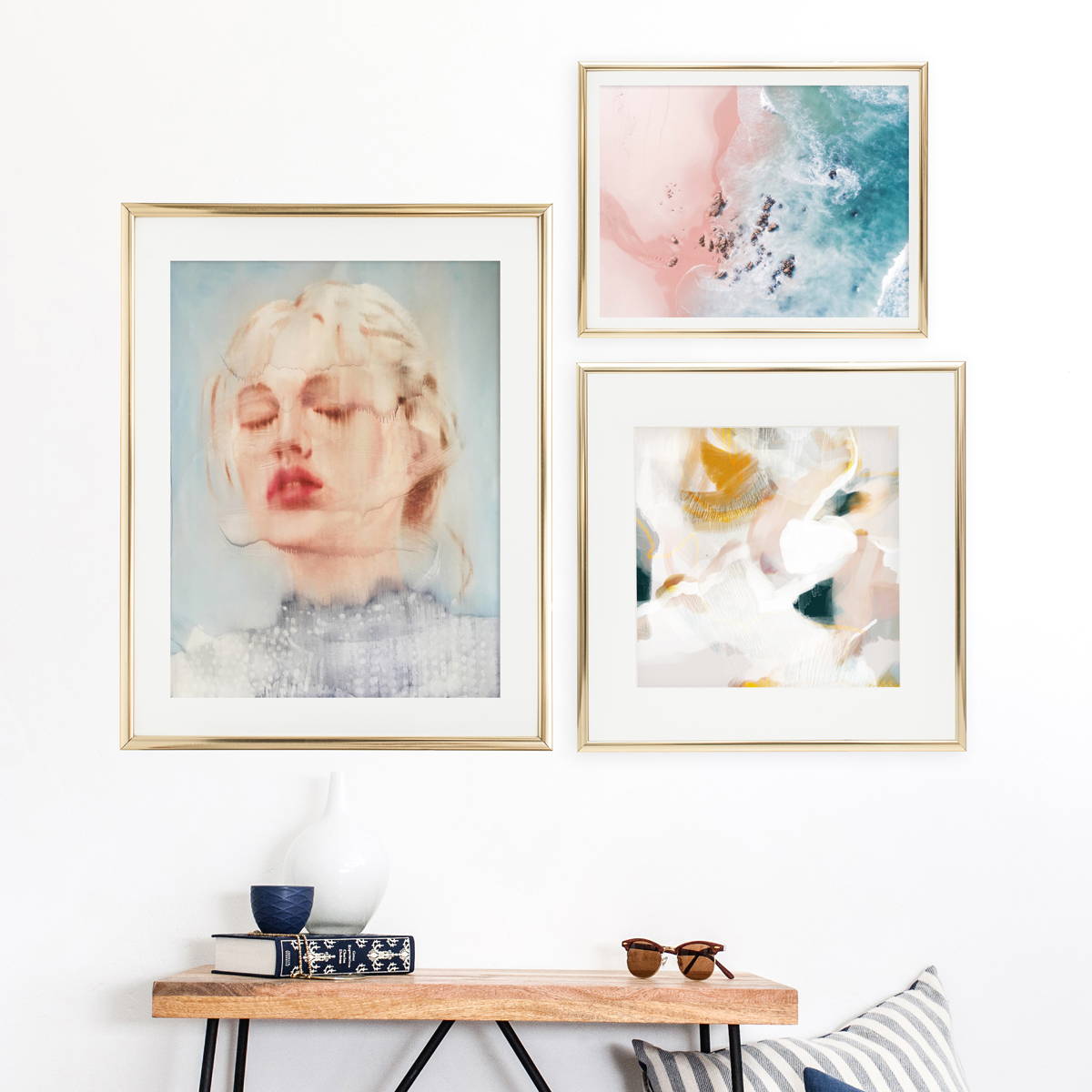 Here it is! The second done-for-you gallery.
I am absolutely in love with Janos Huszti's portrait. The soft washy colors and touch of ruby red just puts me in a trance. I wanted to keep with that same color scheme and airy ethreal feel.
Starting from the left going clockwise. Frames are not included in the prices below.
1. "Dream" by Janos Huszti 15"x20" Limited edition print - $150
2. "Sea Bliss" by Ingrid Beddoes 10"x8" - $24.99
3. "Evangeline" by Parima Studio 12"x12" - $52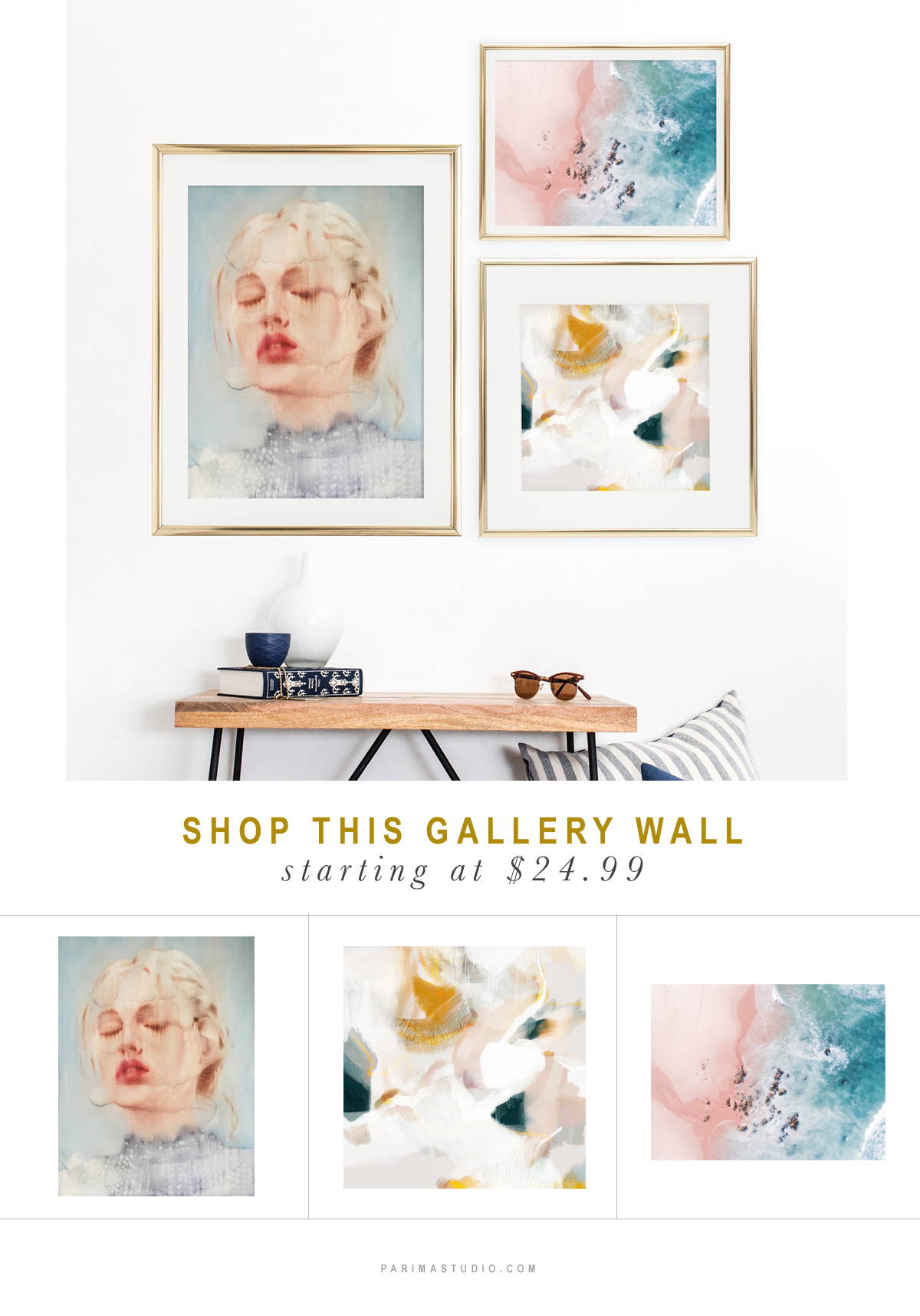 **post may contain affiliate links. These links in no way affect pricing on your end but I will receive a small compensation for the recommendation.