Lula Art Print in Alaina Kaczmarski's Dinning Room
Posted on September 20 2017
Alaina Kaczmarski is the cofounder of The Everygirl, and she recently transformed her rental home into a beautiful bright white swoon worthy dream home. The transformation is truly amazing!
You can tell that her mix of vintage finds with contemporary decor are very carefully selected. I am thrilled that my art is among one of these peices.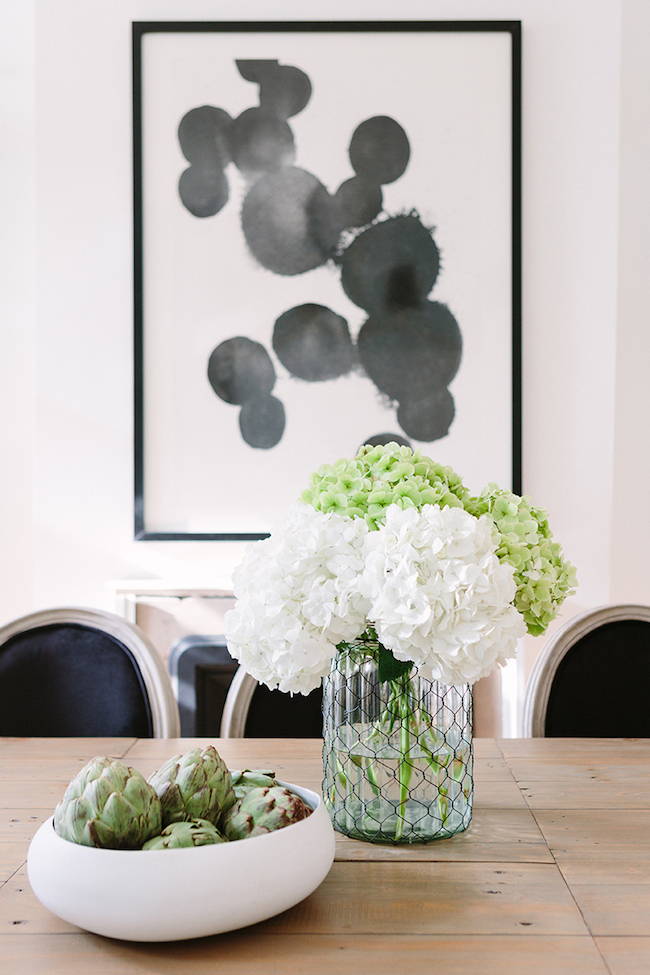 She has used the black and white version of my Lula art print, which perfectly compliments the neutral color scheme in her dinning room.