Gallery Wall No.1 - Featuring Eliza
Posted on July 07 2017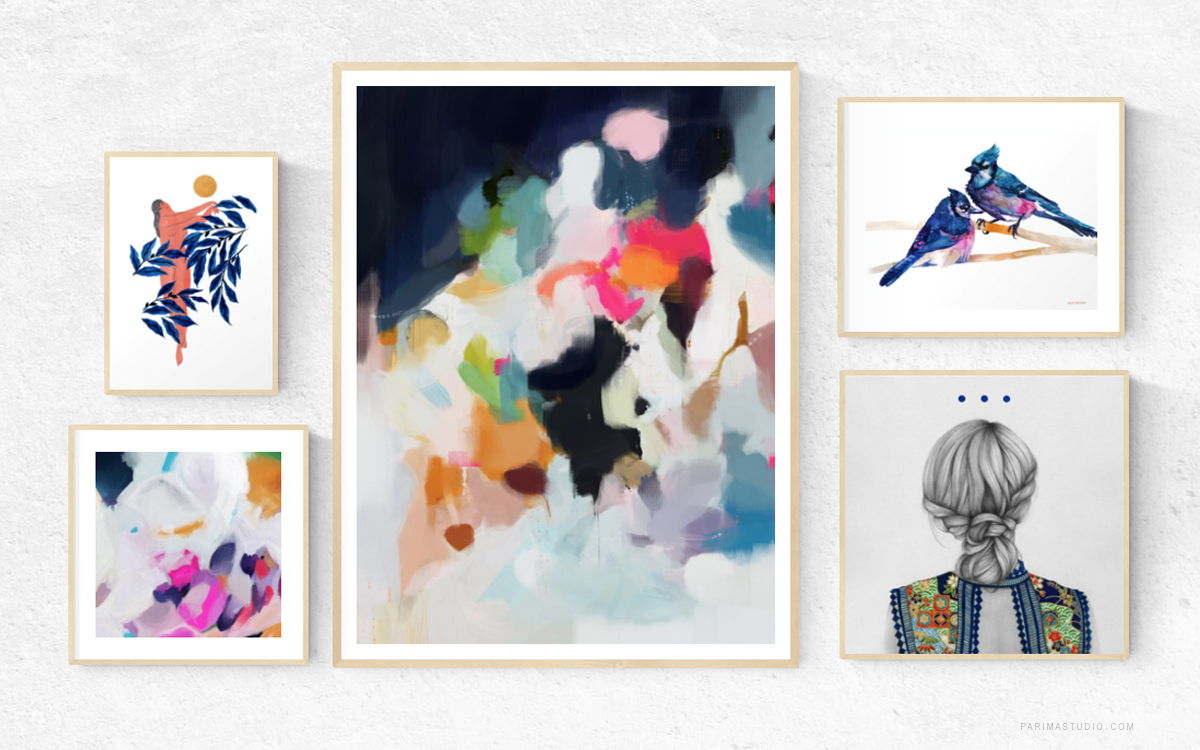 About this series:
I know that one of the scariest things about purchasing art is not knowing how to combine it in your home or space.
What do I pair it with? What size should I get? What is it going to look like all together? What layout should I use?
It can feel like a daunting task. I know, but my goal with this series is to help ease some of that fear (if not all!). I hope to help you create your dream gallery wall and/or spark some ideas. 
I will be featuring some of my own art, as well as art from other artist that I admire. Each post will include the size the of print used in the gallery wall mockup (trying my best to keep the scale as realistic as possible), the price and whether or not a frame is included.
About the gallery wall:
This gallery wall was inspired by the "Eliza" abstract art print. One of my favorite things about this particular pieces is the deep navy blue and the bright pops of pink and warm orange. I wanted to create a gallery wall that would compliment these features without competing with the main print.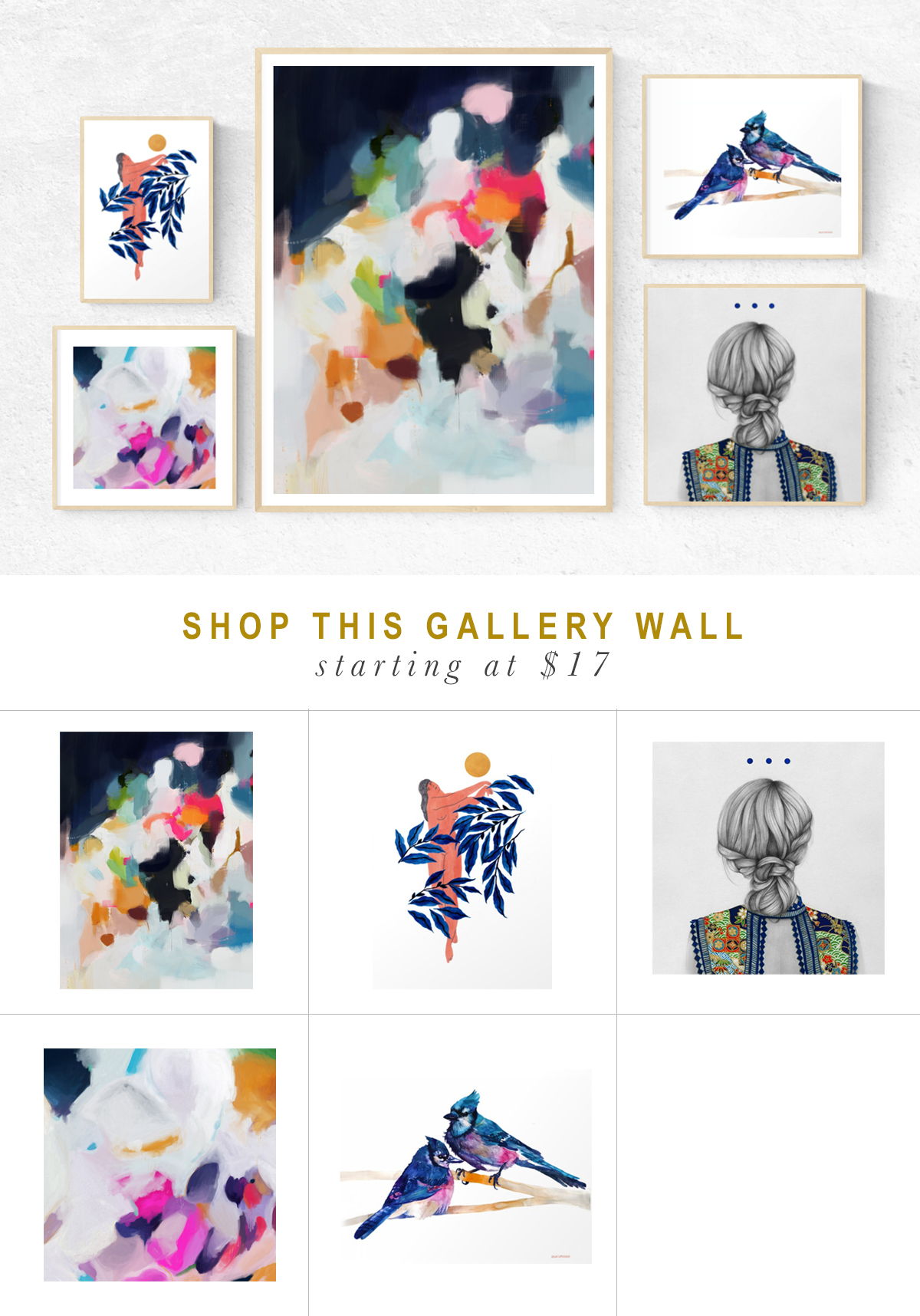 Starting from the first box on the left.
Frames are not included in the price listed, but are available- see each product for more info. Please keep in mind that scale is approximate!
*this post contains affiliate links
Parima Studio prints used in this gallery