Lights twinkleing, fire place is roaring, and our homes are filled with the smell of freshly baked gingerbread cookies. The holidays season is a beautiful time to show off your home at it's best.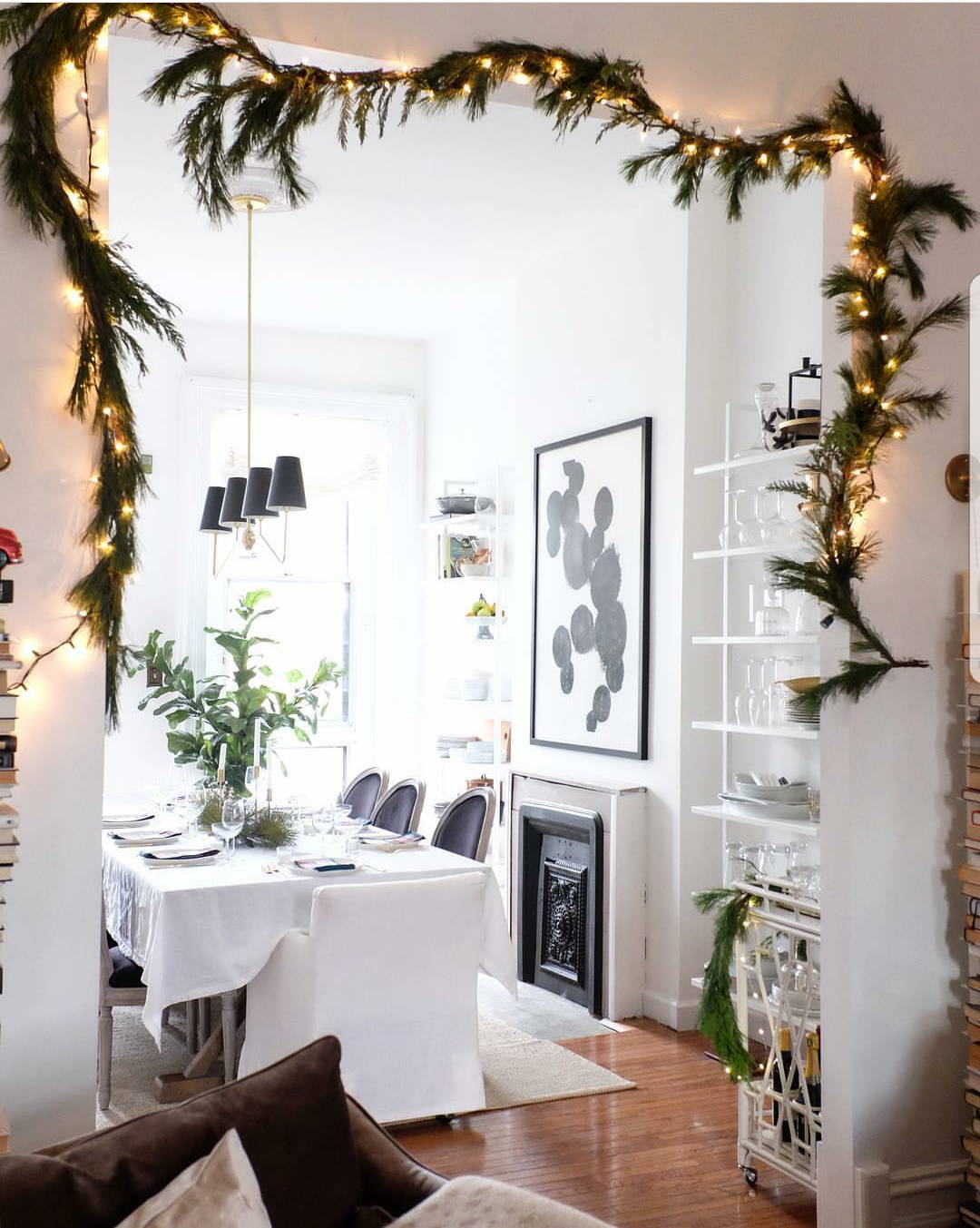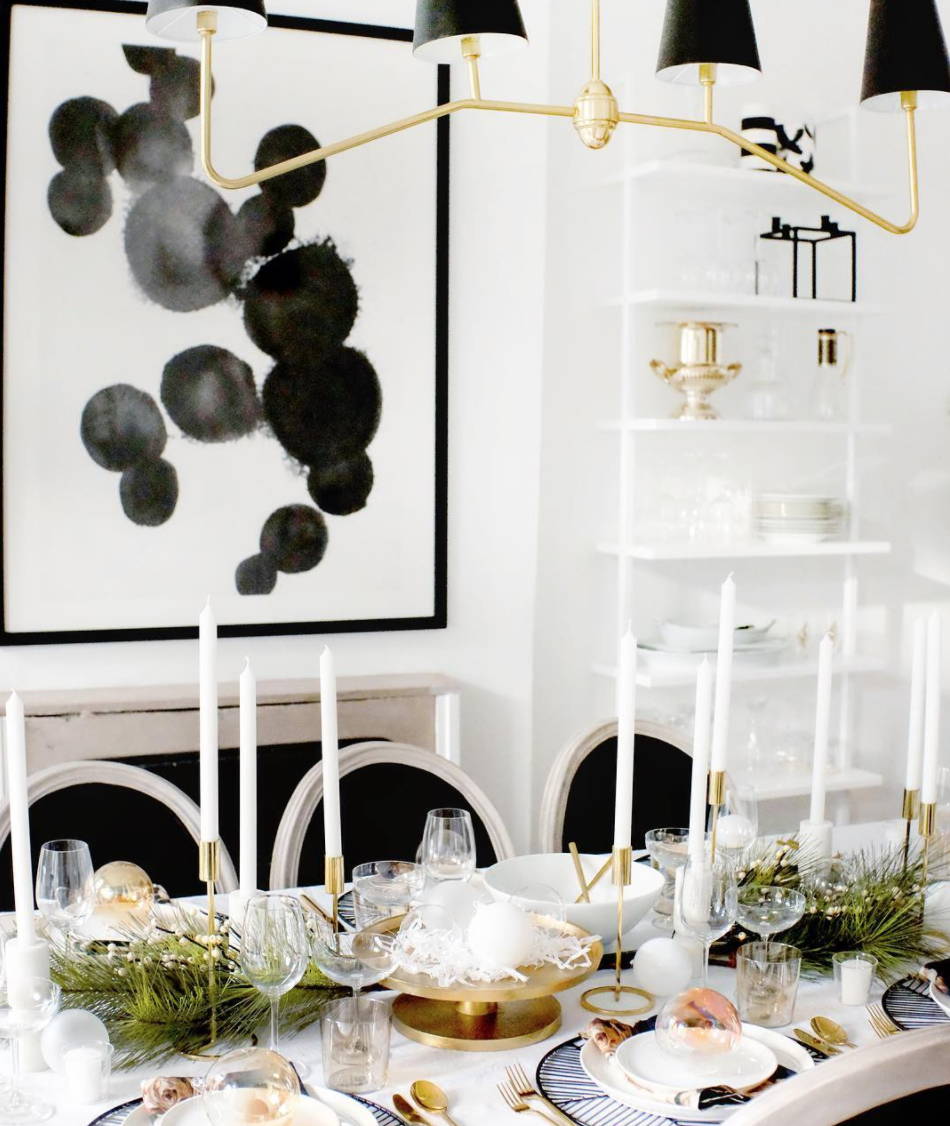 Above, is Alaina Kaczmarski home featuring my Lula print in black. Table is all set up and ready to greet the guests. Only Alaina could make neutral look super festive!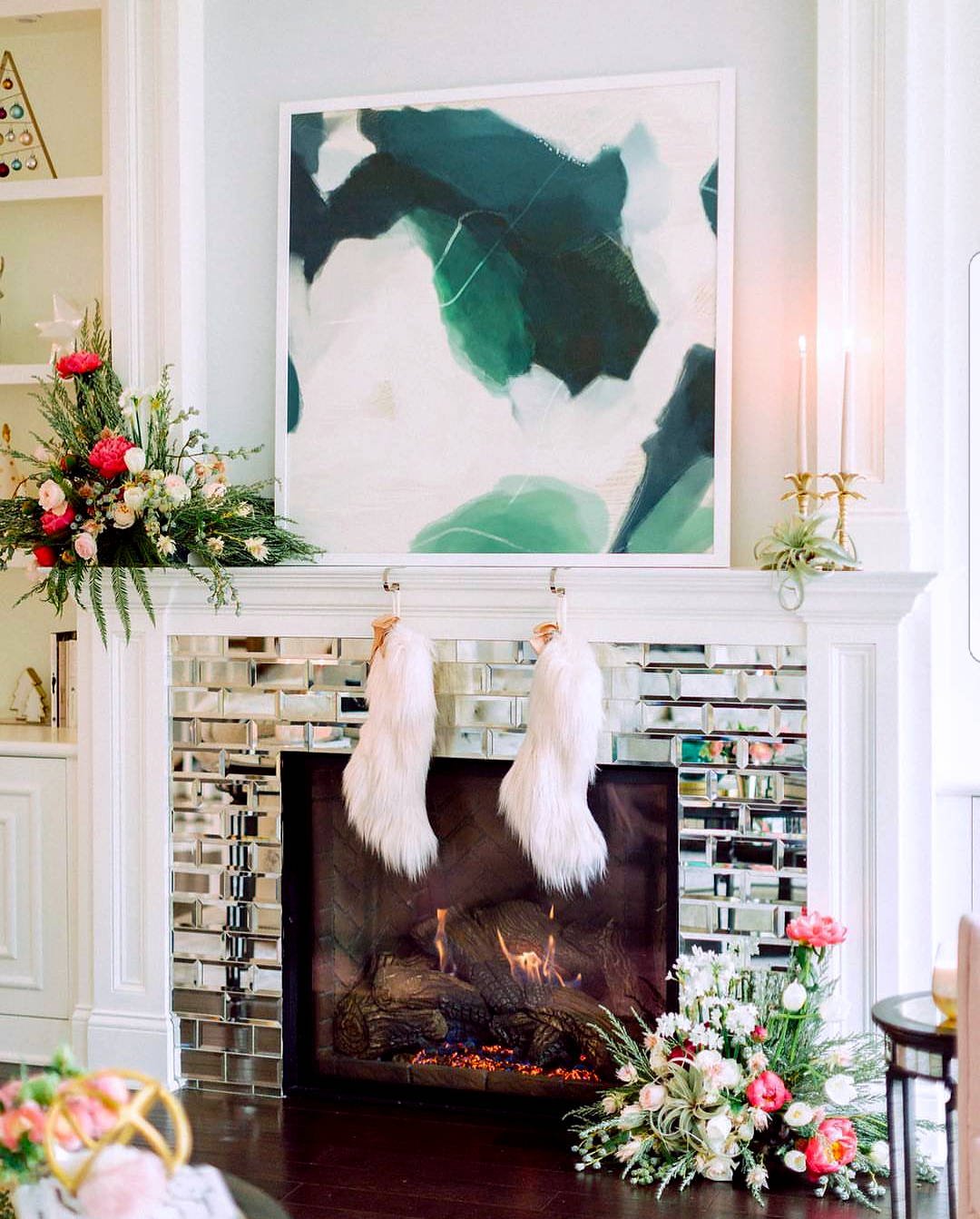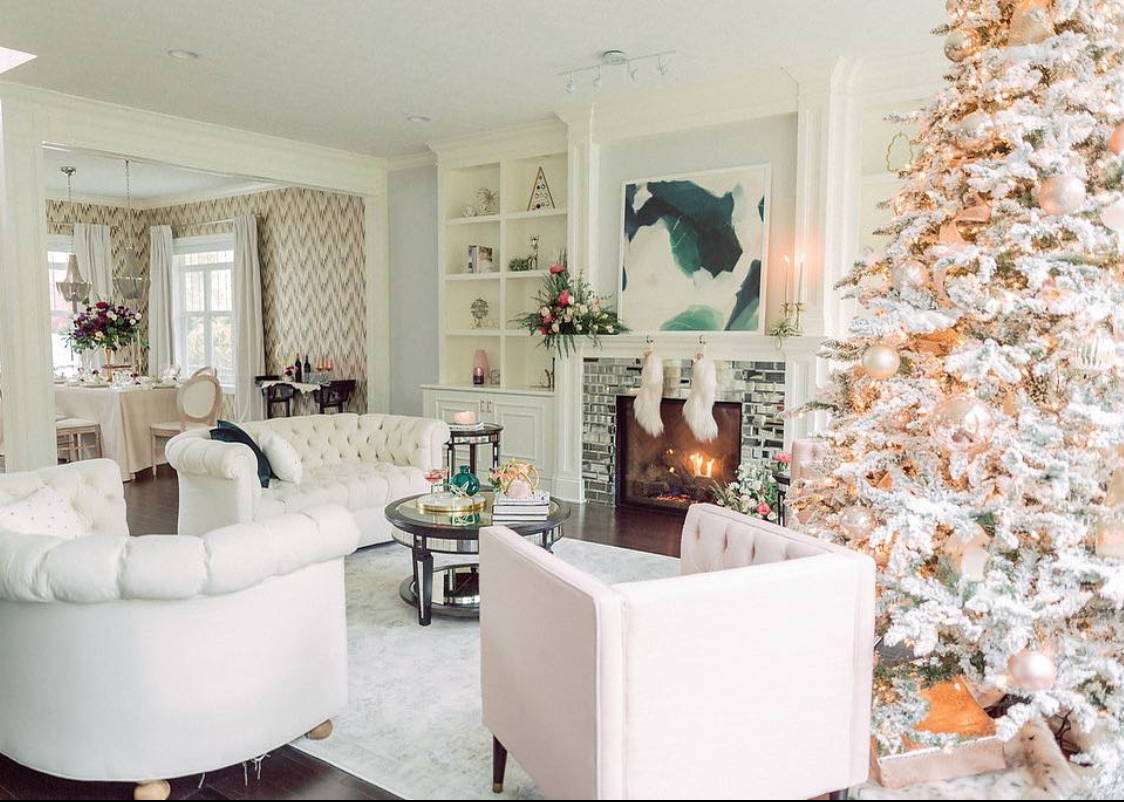 All white tree, light pinks and pops of green.  Gracepdesigns turns Christmas into a glamorous event, featuring my Oja print .
Have a wonderful holiday season everyone!