Parima's 5th Birthday Giveaway
I have reached a milestone in my business today. It is 5 years old today. Half a decade. The big five. So many amazing things that I could have never foreseen or though possible have happened since January 22, 2013.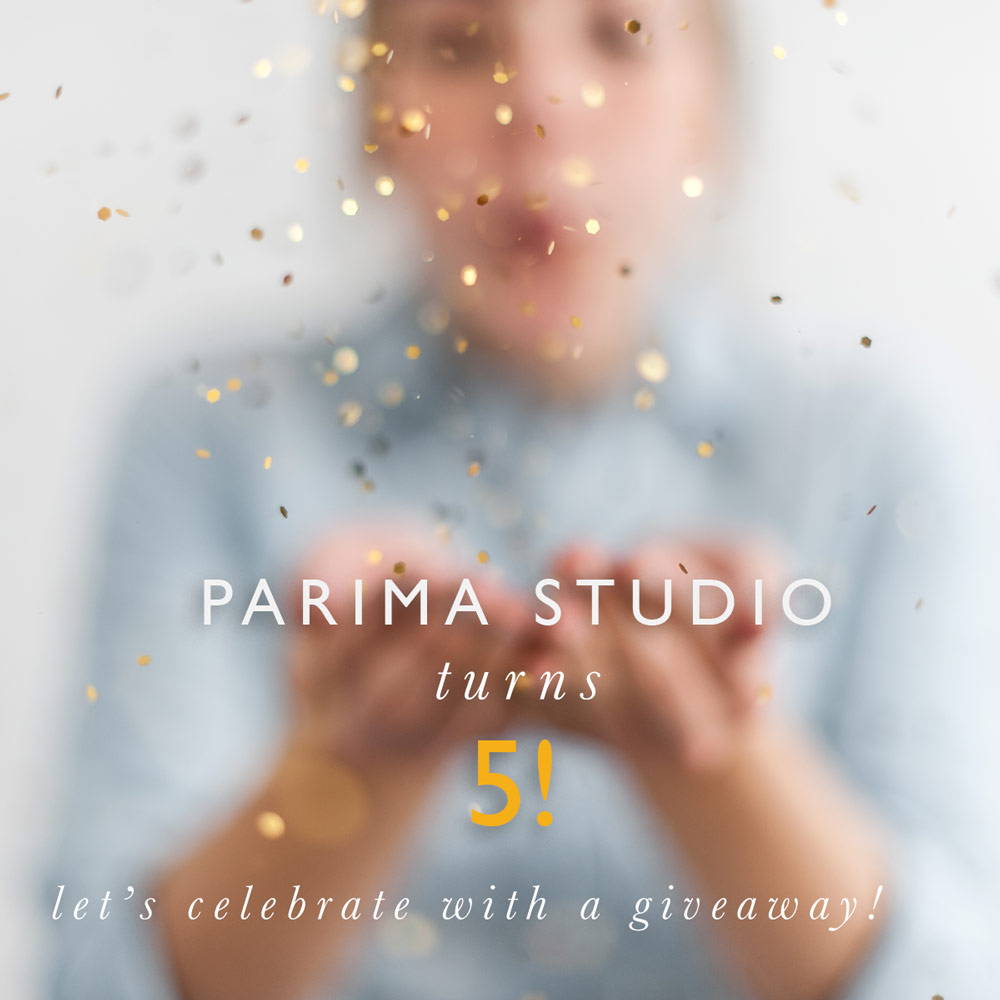 Quick Story Time
Back in 2012 I was 22 years old going through one of the darkest and most difficult times in my life. Typically during times of sadness I would turn to my life long passion of painting to escape my situation. I would create super colorful landscapes, using many of the colors that you still see in my art today.
My sister came over to my house one day to see how I was holding up and I was in the middle of a painting session.
She said "You should totally sell your paintings."
"You're crazy. No one makes money from their art," I replied. In my head I immediately thought of the "starving artist" line we have all heard.
Next thing I new she snapped a picture of my painting and posted it on Instagram (back when it was still fairly new). Not a lot of time went by when a comment appeared.
"Is it for sale? It's beautiful!"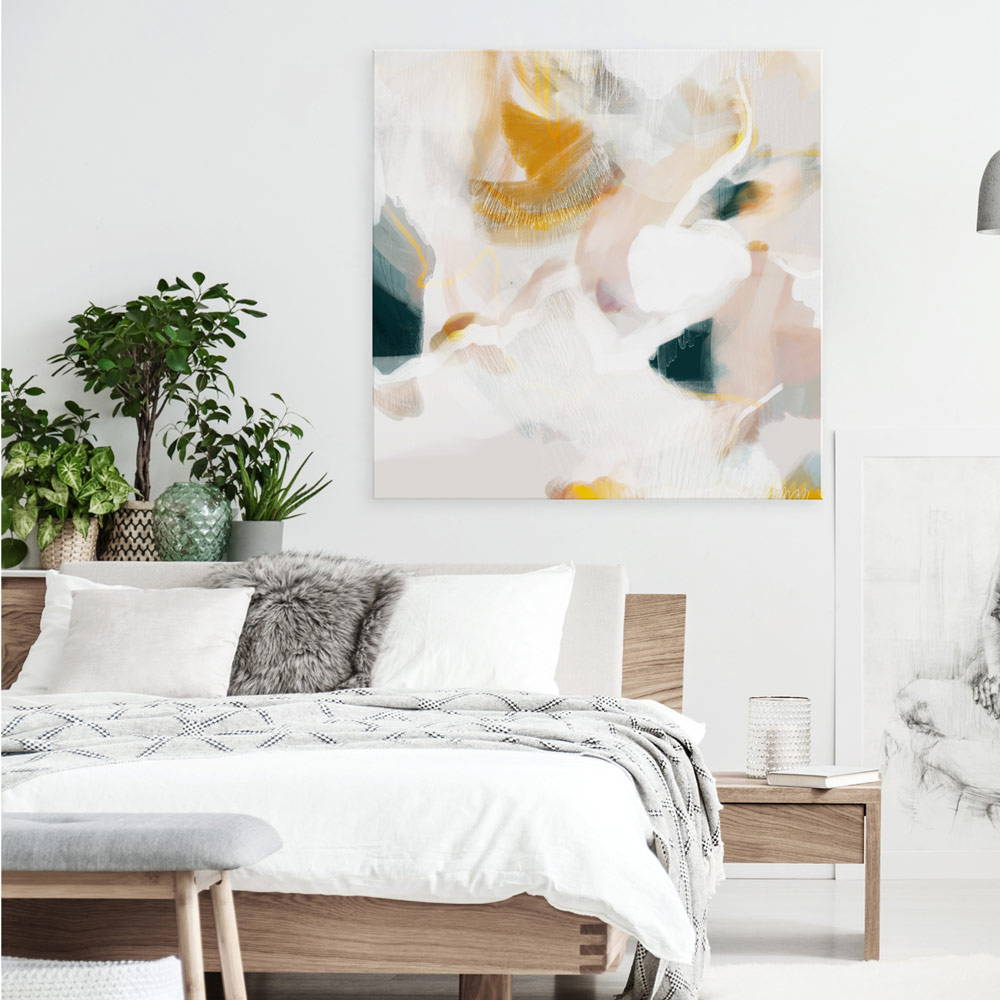 After that day I couldn't get the idea of becoming a full time artist out of my head. I envisioned myself leisurely painting in a giant all white studio wearing all a simple white t-shirt with my jeans covered in paint. Warm bright light hitting my face as I painted without worry because my paintings would sell for at least $10,000....
Ok, so while I don't currently sell my originals for $10k+ and I don't yet have a super giant all white studio, though I do work from home so it's just as good. I am still certainly amazed at all of the wonderful opportunities Parima Studio has given me.
Seeing my art printed in national magazines; seeing my art printed on Anthropologie products and seeing it in stores; sending my paintings off to luxury hotels; working with super talented interior designers, and most importantly seeing my art hang in private homes all across the globe.
Y'all have no idea how grateful I am for all of your continued support. I feel so humbled knowing that my paintings have made a personal connection with you. I love hearing the stories of why you chose that particular print. Some have told me that the name and the painting remind them of a loved one. Some say that it makes them feel at peace.
Hearing these comments fuels my creativity and gets me through the not so pretty sides of running a business.
So THANK YOU THANK YOU THANK YOU for following me on social media and for all of your support and encouraging words. I could not have lived out this dream without your help.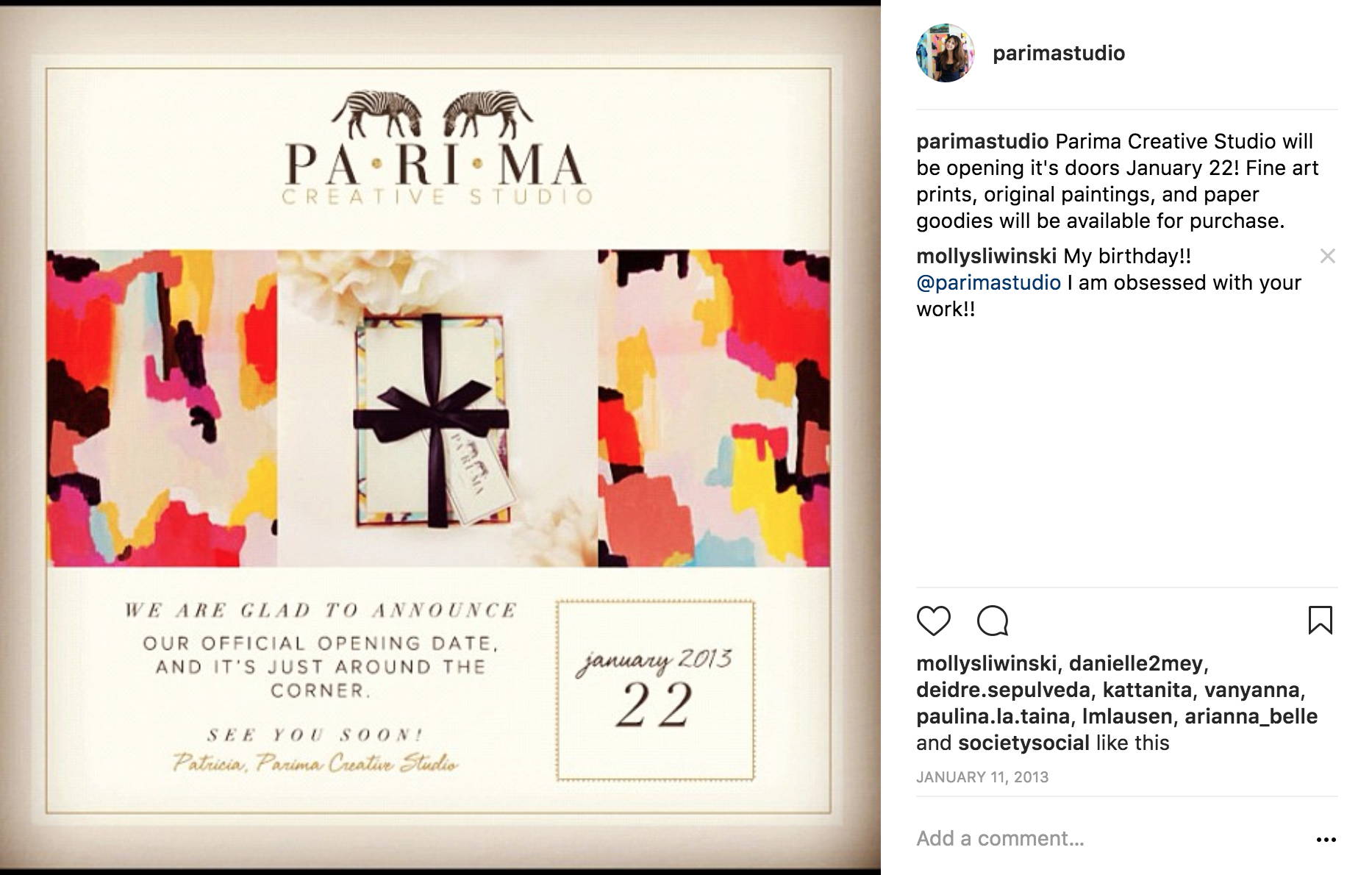 OG post with insta filters announcing my opening date.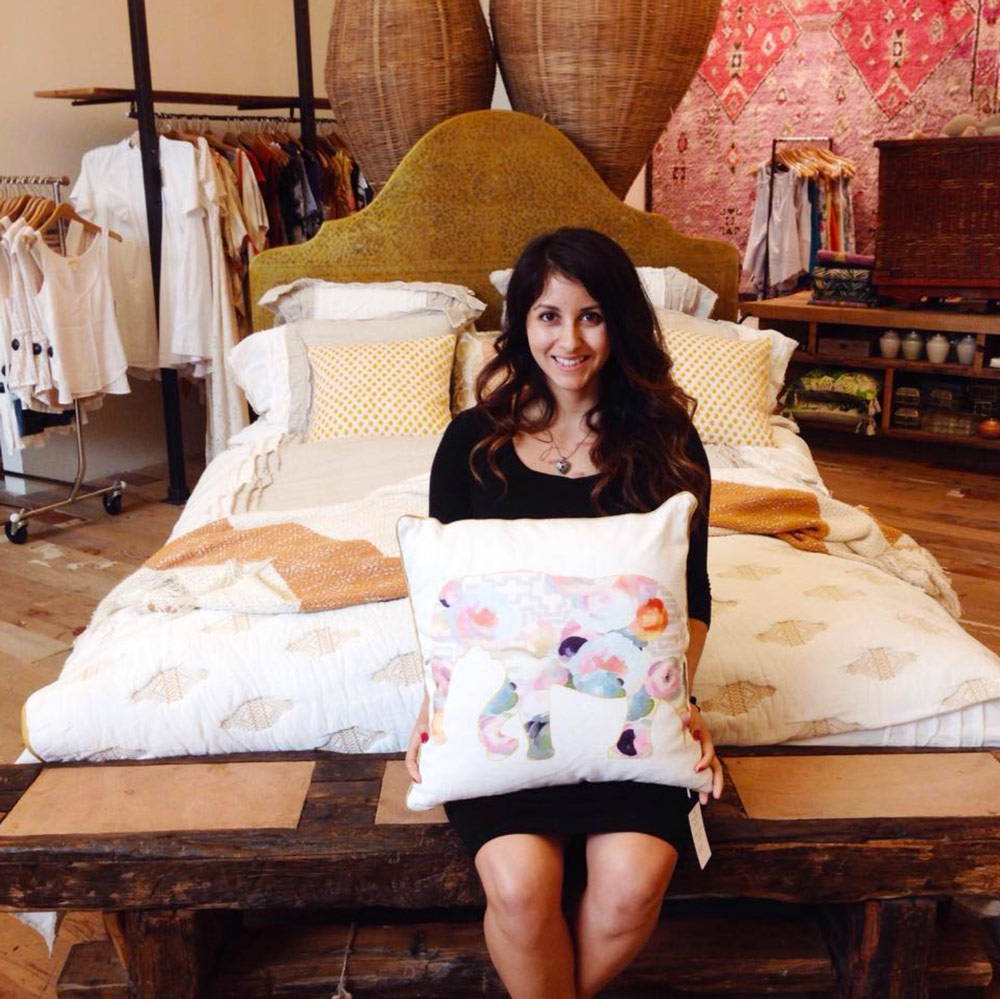 2015- I literally ran into Anthroplogie when I saw my supposed "online only" pillow through window of the store for the first time.
I nearly broke down in tears.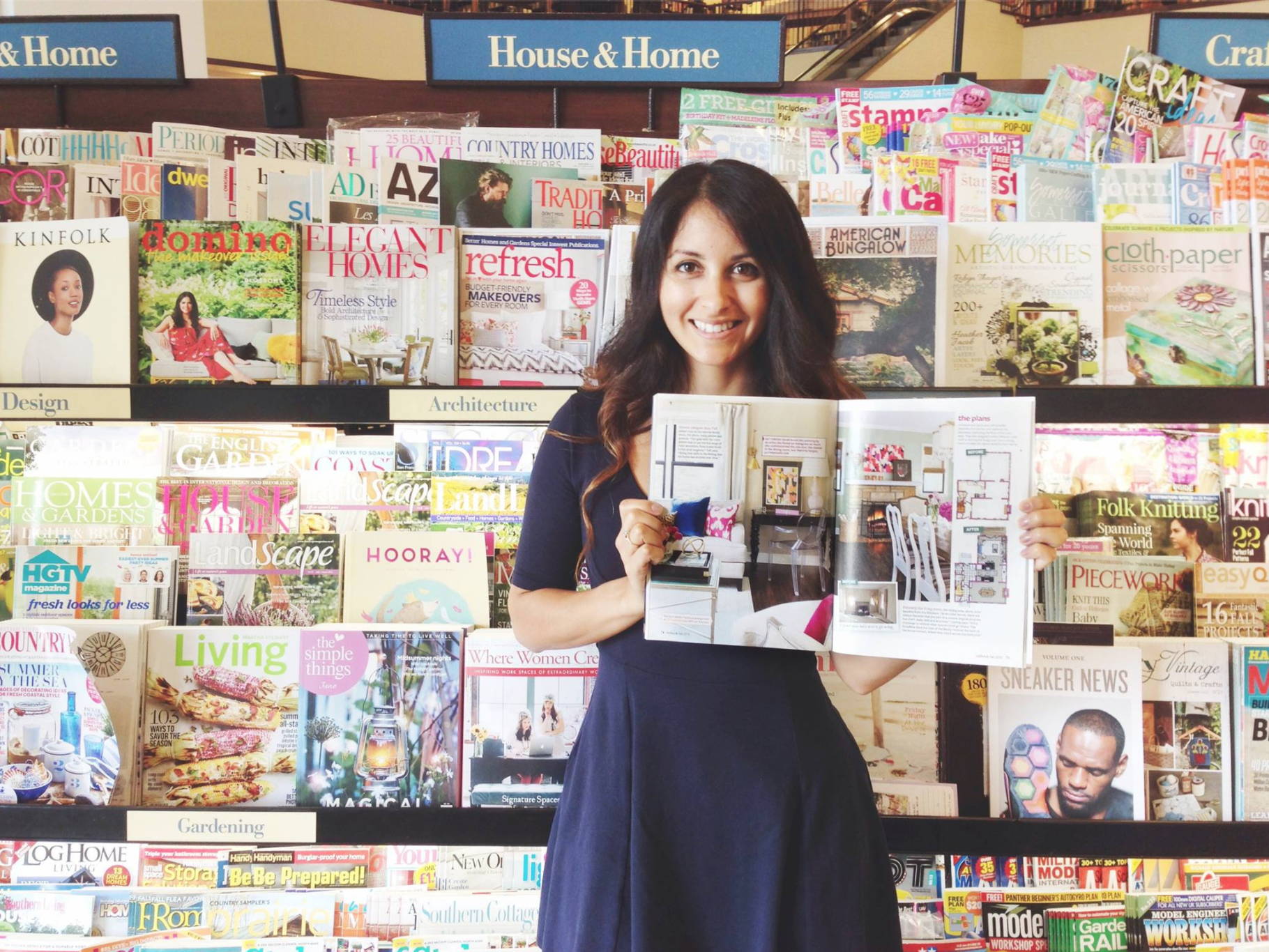 First time seeing my art and name printed in a publication.
Refresh Magazine, July 2015
BIRTHDAY GIVEAWAY
As a giant thank you I am hosting my annual giveaway. This year I am giving away 5 prizes to 5 lucky winners. This giveaway is open to everybody! All international fan are more than welcomed to enter.
The Grand Prize is an $800 gift card to parimastudio.com for you to spend on whatever print you'd like.
2nd prize is a $300 gift card to parimastudio.com
3rd prize is a $200 gift card to parimastudio.com
4th prize is a $100 gift card to parimastudio.com
5th prize is a $75 gift card to parimastudio.com
The giveaway will run from today (1/22) to 1/23 11:59pm PST. You have two days to get your entries in! Good luck!