Sizing is one the most common questions I get asked about, particularly for over the sofa. Choosing the right size for over your sofa can feel a little daunting because you're dealing with such a wide space.
If you go too small then the art will look out of place and won't make much of an impact. Going too large can throw off the overall balance of the room. Luckily, there's an easy formula you can follow to find that sweet spot size art for your couch.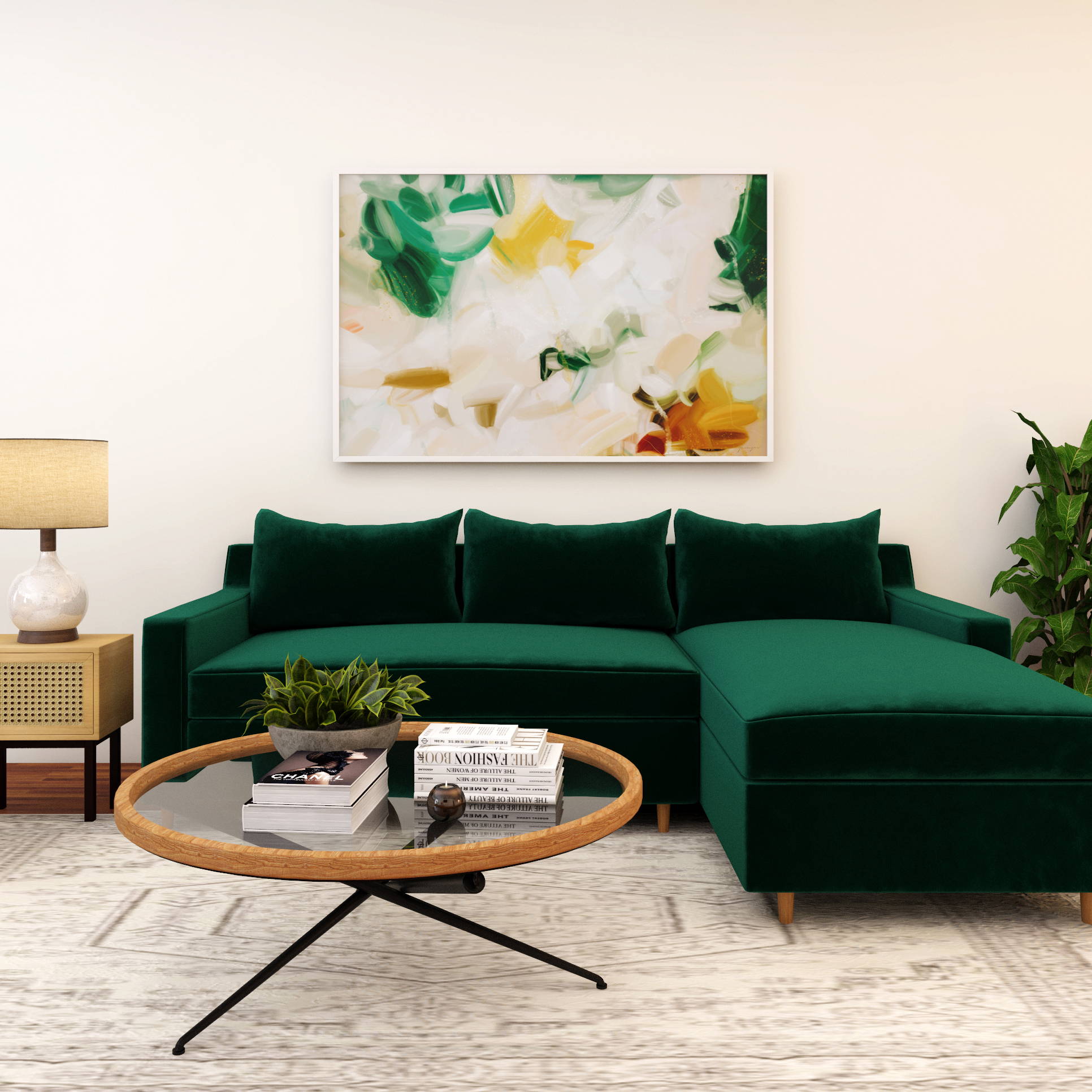 The Rule
The width of the art should be approx. 1/2-2/3 the width of the sofa.
This means that if you have a standard 3-seat sofa of 84" then you should aim for artwork with a width between 42" and 60".
Orientation
Let's take a look of different size examples in different orientations. For a sofa in a room with standard ceiling height, I recommend either a square or horizontal print.
Can't decide between sizes?
I always tell my collectors to tape out the size they're considering on their wall with either paper or simply outline it with blue tape. Then live with it for a couple of days, and see how that size feels when you walk into your space.
Does it feel too big? Too small? Just right? Trust your inner interior-designer.