ORC Spring 2017- J&J Design Group
Posted on May 11 2017
ORC, also known as the One Room Challenge, had its 11th round this spring, and I am very excited to be a sponsor.
If you are not familiar with the challenge it is hosted by Linda from Calling it Home. Every challenge has 20 official design participants, and other design enthusiast are welcome to join as linking participants. Their goal is to complete transform one room in their home in a six week time period. The transformations that come out of this challange are incredible. Catch up on past challenge reveals here.
Joanna of J&J Design Group did an absolutely stunning job on her makeover. Her open living/dinning room is bright, super colorful, and instantly makes you smile. This room has such high energy and I think she choose the perfect print to compliment the space.
She chose the "Eliza" print in the 30"x40" size and  in our gold custom frame.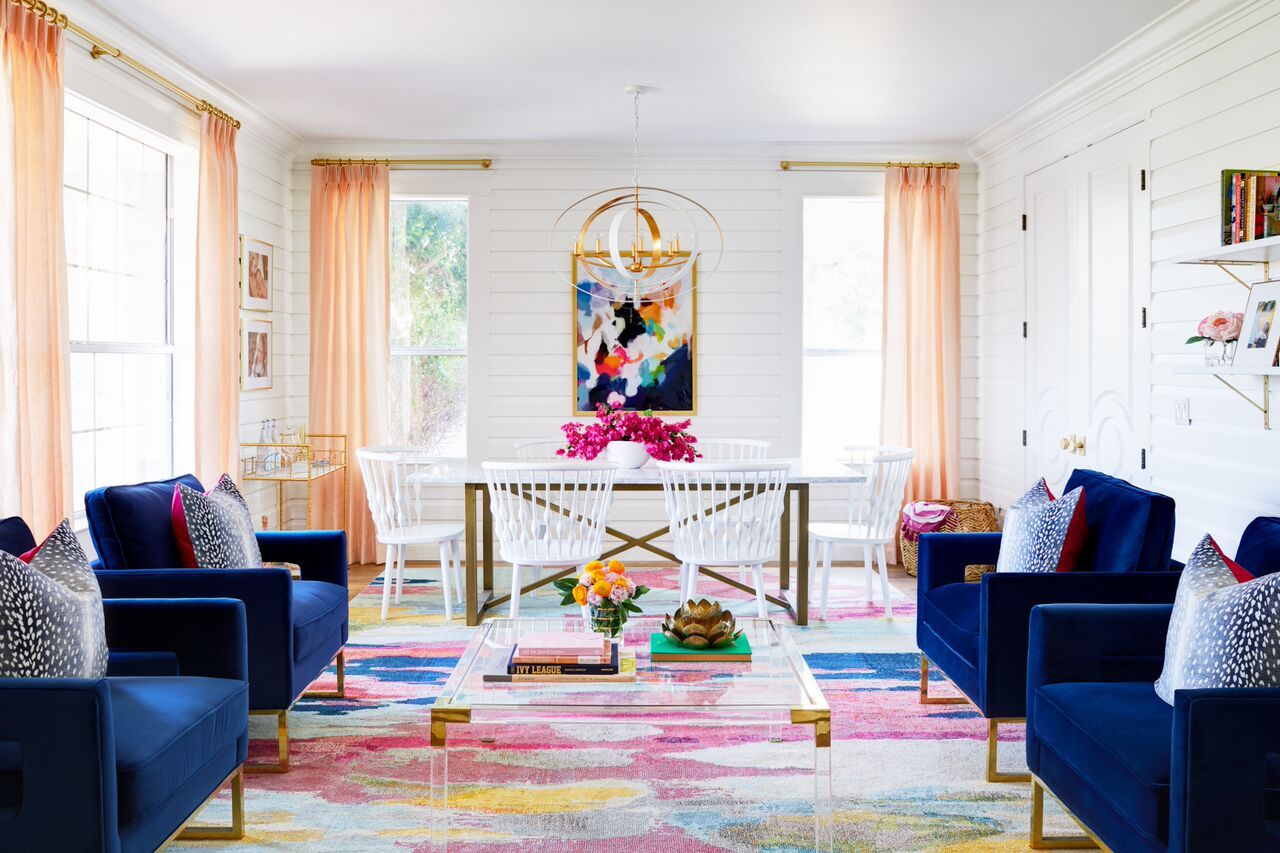 I am in love with those deep blue accent chair and those double sides pillows.... and the super large rug that ties it all together....so beautiful!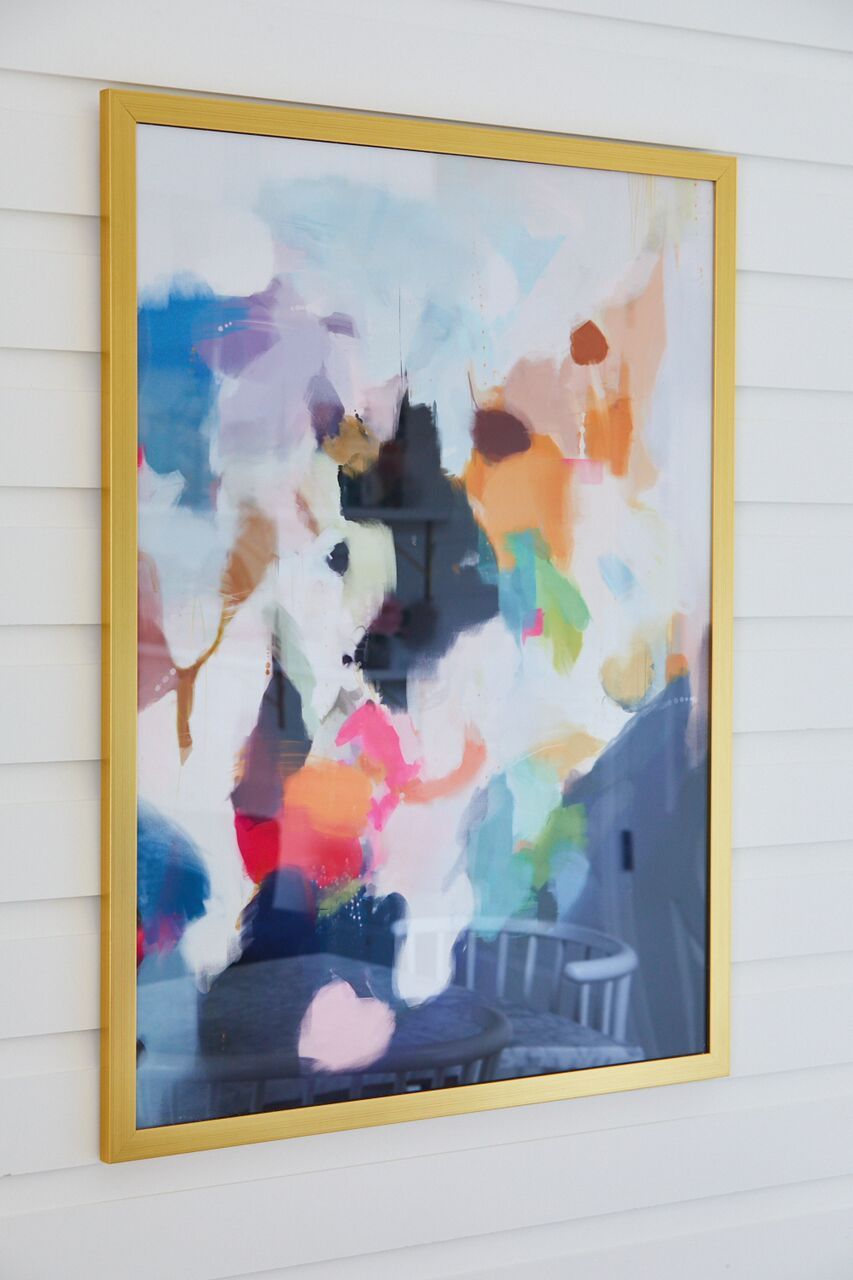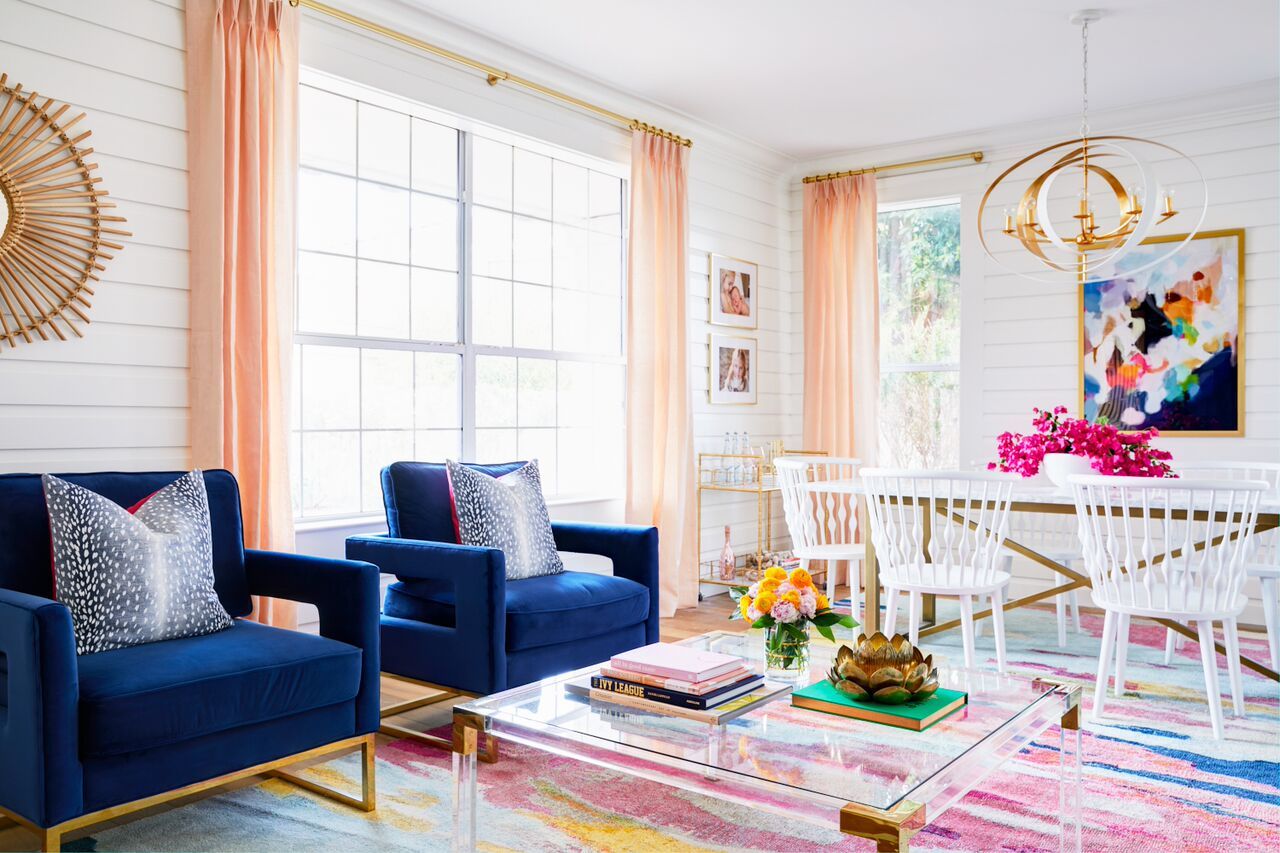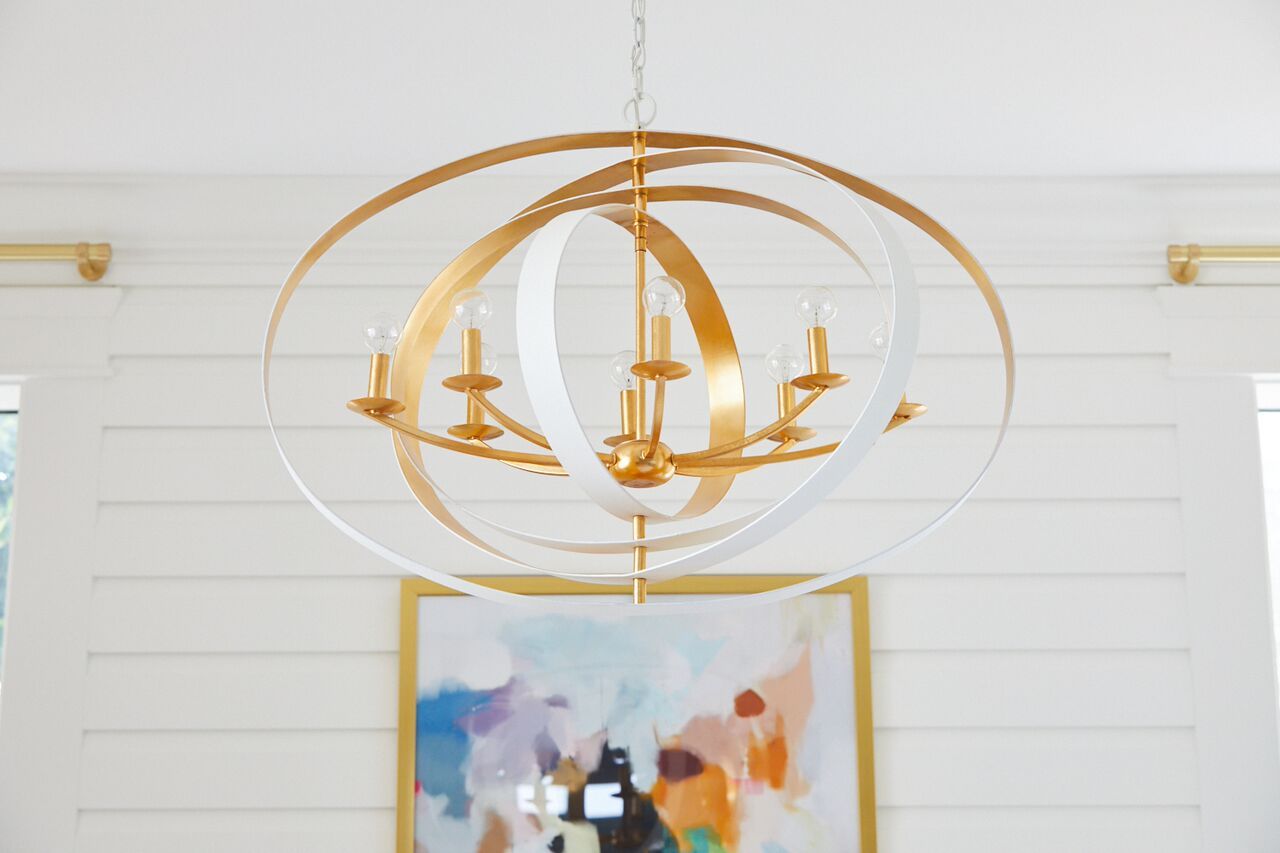 Shop the Eliza Print